Thanks so much to the Buyer! (ツ)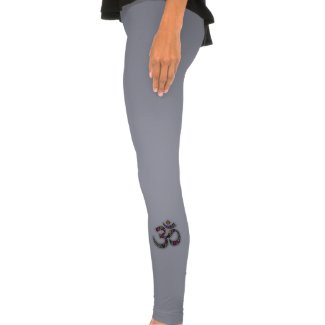 Visit the "Om Ohm Aum Namaste Yoga Symbol" Gifts
Come see and buy many other Product on my Zazzle Store!
*"*•.¸☆♥☆¸.•*"*
Product Details:
Style: Women's American Apparel Spandex-Cotton Leggings
Formal, semi-formal, casual events – every girl needs a pair of leggings in her life. These fitted, tapered leggings are a super-soft piece ready to match your layered look.
✽ 95%/5% cotton/spandex blend (heather grey is 10% poly) with elastic waistband.
✽ Made in the USA.
✽ Hits between the calf and ankle; very form-fitting and runs small.
*"*•.¸☆♥☆¸.•*"*
Thank You for Visiting! (ツ)